2008 NPC BSN Emerald Cup
Figure - Over 5'2" to 5'3"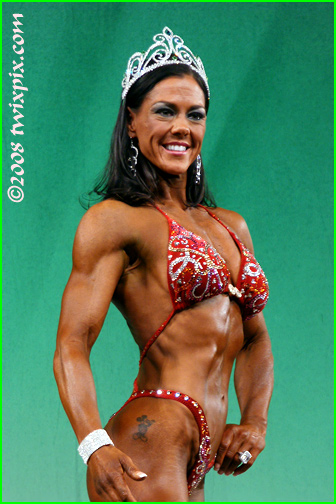 'Body by O' - we seem to hear that more and more often when it comes to winners at the Emerald Cup. Chrissy was no exception. Under the guidance of Kim Oddo, she brought a polished look onstage in both physique and presentation. No weak points really...a future pro!


(click thumbnail to enlarge)