2007 NPC Washington State Championships
Lightweight Bodybuilding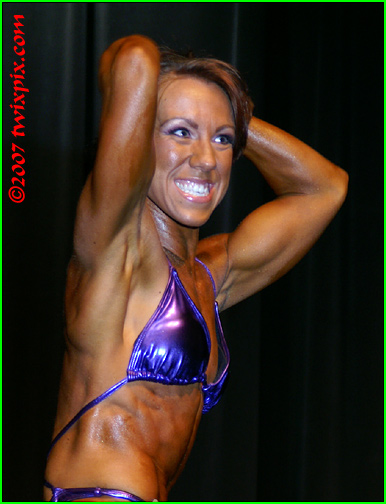 Enthusiasm and charisma onstage certainly count when focusing on competitors. Sara had previously entered Figure and actually did rather well...so from then till now, a good progression in terms of muscle shape and size. A classic couples routine with partner Maxwell Carlisle, they complemented each other well!


(click for full size)