2008 Sandra Wickham Fall Classic
Bodybuilding, Fitness & Figure Championships
Angela Martin - Figure Tall Class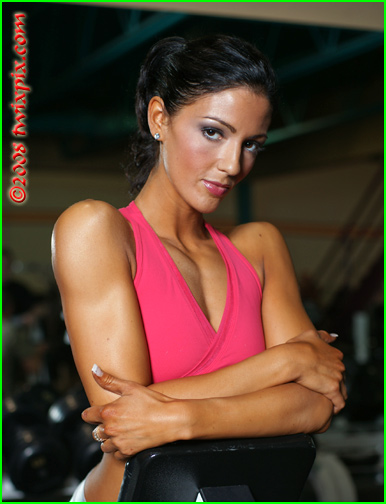 Continuing with more future supermodels, poised as you can be onstage was Angela Martin. She's part of Dawn Alison's Fitbody team and has been training for a year. Angela's a kineseology major at SFU and plans to enrol at UBC in the BSc. Program in Dietetics. Her background is hugely based on the equestrian sport of Dressage and she loves latin dancing. The SWFC was her medium term goal in the sport, but not jumping into the next level just yet. She's definitely got the competition bug and looking to add some muscle through her arms, glutes and legs. She just wants to keep evolving. You just can't help being struck by how natural and elegant she appears in front of the camera! Thanks to Langley Fitness World for the gym shoot location.


(click for full size)