2008 Sandra Wickham Fall Classic
Bodybuilding, Fitness & Figure Championships
Stacy Clough - Figure Tall Class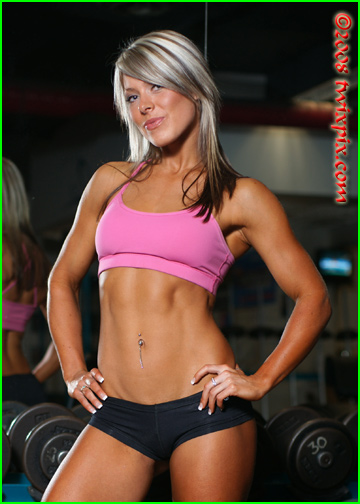 We all first noticed Stacy at the FAME show last April, very photogenic and lit up the stage! She's since done some modeling and related competitions back east. She's now ready to show the figure world a thing or two, adding some size to her physique and setting her sights on Provincials next summer. Thanks to Fitness Quest for the gym shoot location. I've added a few more photos on the last page of this gallery.


(click for full size)