2008 Sandra Wickham Fall Classic
Bodybuilding, Fitness & Figure Championships
Julia F - Figure Medium-Tall Class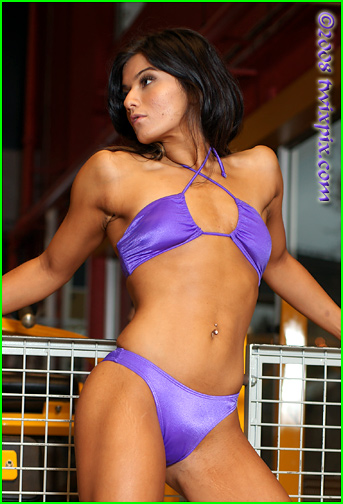 Another competitor who combines a balanced physique with that model look was Julia F. She was always fairly active growing up, whether it was rollerblading, snowboarding, running, you name it and she probably tried it. She became very interested and enjoyed lifting weights and working out. About 3 years ago started to get more into the weight lifting and discovered the realms of figure and bodybuilding. She just entered her first figure show at age 22 - loved every minute of it and found it an amazing experience. Julia plans on doing a FAME show in April and BC's in July. Would love to further a career in fitness modeling and impact people to want to make a lifestyle change. As far as health and fitness goes, in the process of completing her personal training credentials. Thanks to Gold's in Burnaby for the gym shoot location!


(click for full size)