2008 Sandra Wickham Fall Classic
Bodybuilding, Fitness & Figure Championships
Fawn Harris - Figure Medium Class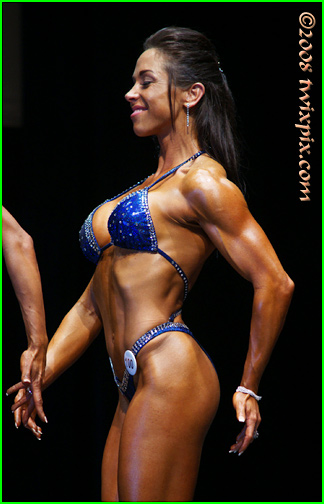 Perhaps a bit overlooked here, Fawn had good muscle size, shape and definition in a physique that tied together well from top to bottom. It was no accident I took as many pictures as I did. She's one of those competitors I managed to lose track of over the weekend, don't even know where she's from. If you're out there, give me a shout! Hope she continues in the sport.


(click for full size)