2008 Sandra Wickham Fall Classic
Bodybuilding, Fitness & Figure Championships
Bryna Carrier - Figure Medium Class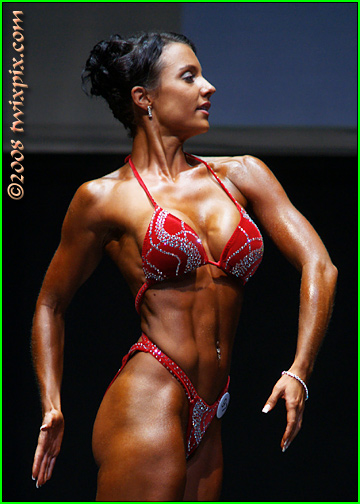 Continuing her improvements from last spring was Bryna Carrier. Leaner and meaner now, the last competition did qualify her for Provincials but I think she wanted to make a statement and 'test the waters' with the new look. Bryna's certainly headed in the right direction!


(click for full size)