2008 Sandra Wickham Fall Classic
Bodybuilding, Fitness & Figure Championships
Karen Pang - Figure Short Class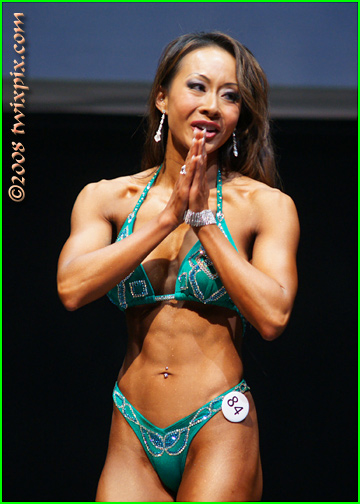 An overjoyed Karen Pang took the overall figure crown. A long time competitor in fitness, fitness modeling and way too many titles to mention, this was really a new endeavor to do a purely figure show as it requires more muscle size to progress through the ranks, especially in Canada. A good choice by the judges, her tiny waist gives that V-taper look even more prominence!


(click for full size)