2008 Sandra Wickham Fall Classic
Bodybuilding, Fitness & Figure Championships
Colleen Henriksen - Lightweight Bodybuilding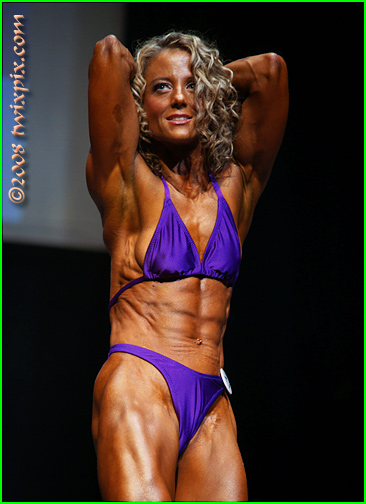 It's nice to see new competitors enter bodybuilding, especially when they bring great conditioning, a balanced look and a classy presentation onstage. Such was the case with Colleen Henriksen. In her own words, " [I'd been lifting awhile but never seriously until...] I watched my very first bodybuilding show in November 2007 and said to myself that I have to do this. I sought out a trainer (Dawn Alison) and went to work, it took a year to get me on that stage overcoming my largest enemy....my fear. Trophy or not that's what made me a winner, picking a goal for myself and having the courage to go through with it. Now that I have experienced a small taste of the competition bug I'm completely hooked and can't wait to do it again at the BC's." Needless to say we'll be covering that next step!


(click for full size)