2008 Sandra Wickham Fall Classic
Bodybuilding, Fitness & Figure Championships
Karen Lopez - Bodybuilding/Figure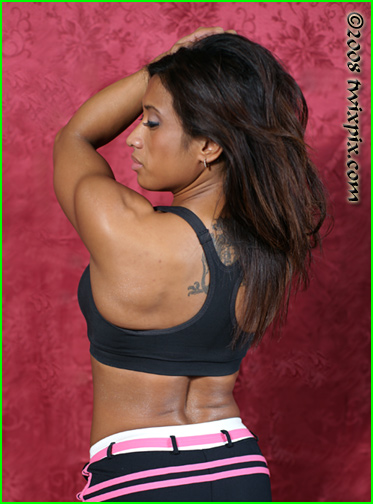 Continuing with impressive first time competitors was Karen Lopez, taking on both bodybuilding and figure. Good muscle development and glad to see them awarding that in figure as well - a really nice shape to her physique. A bit about Karen, she used to be a sprinter and a long jumper, and ran for the 'Coquitlam Cheetahs'. What motivated her to compete was that she wanted to be in the best shape of her life when she turns 30 in March. It had always been a dream for her to be able to do bodybuilding or fitness, and now has made it a reality with the help of Kosta and Tatiana of Pantheon Athletic Club."The fierce competitor in me has returned and I am more motivated for BC's!"


(click for full size)