2006 Sandra Wickham Fall Classic
Bodybuilding, Fitness & Figure Championships
Lightweight Bodybuilding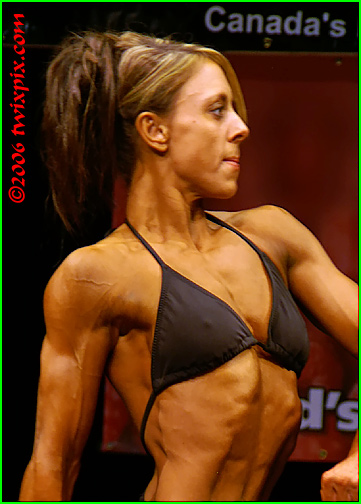 It's not often that lightweights take center stage in bodybuilding, but no doubting the quality of physiques here. Liana Duncan peaked for this event and apparently a very dedicated athlete in the gym. Good muscle separation throughout, look out for her if she adds more size! One great thing about this corner of the world is the ethnic diversity in the community and how this sport is so representative of it. Exotic looking Bindi is the latest South Asian beauty to grace these pages. She received the 'Best Poser Award' in her 'figure 2-piece' - a busy day for her as noted in an earlier gallery.


(click thumbnail to enlarge)