2006 Sandra Wickham Fall Classic
Bodybuilding, Fitness & Figure Championships
Fitness - Short Class (Top 3)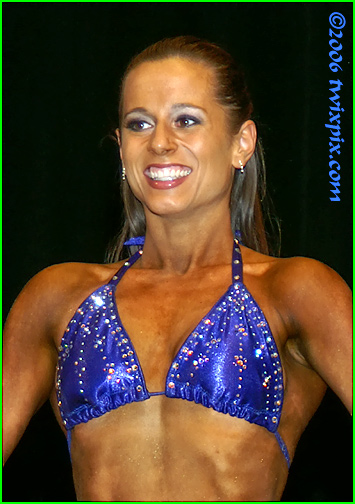 One competitor who's on her way to excelling at the next level is Lindsey Lipovsky. She's taken a couple of years off competition and reshaped her physique to be much leaner and like the Tall Class winner, performed a very energetic and fast-paced routine. Next was Kim Scoffins, who only entered Figure last year but Fitness is definitely where she belongs. With her cheerleading background, a new more polished look, plus a super small waistline to enhance her symmetry...quite a combination. Monika Kornas looked like she was having a great time on stage - very cute routine and a lean physique. Great abs - check them out upside down!


(click thumbnail to enlarge)