2006 Sandra Wickham Fall Classic
Bodybuilding, Fitness & Figure Championships
Figure - Medium-Tall Class (Part 2)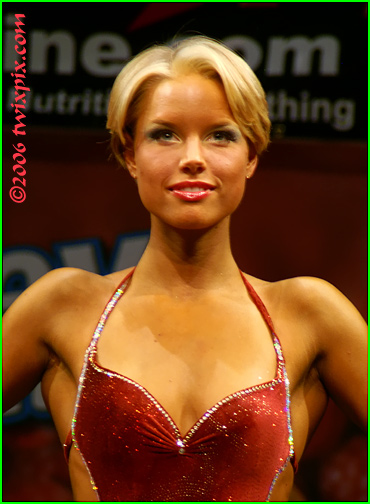 One of the best examples here of a role model physique in this sport is Jenna Weeks. Not overly defined but nice proportions and doesn't hurt that she looks absolutely stunning. More than one photographer obviously noticed this as her smiling face leads you to Alberta Bodybuilding's coverage of this event. Hope she continues in the sport. Amie Drader's also someone to look out for in the future - I noticed her last April at the Western Canada's and in my opinion, somewhat overlooked by the judges back then. I limited that coverage to the top placers but may revisit it as time permits.


(click thumbnail to enlarge)