2009 NPC Seven Feathers Classic
Shellie Duncan - Figure (5'4" to Under 5'5")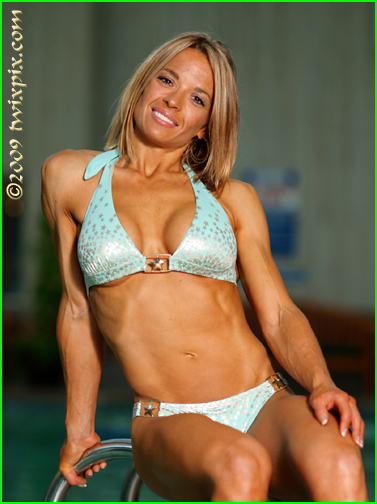 Shellie last competed at the Oregon Ironman thinking this is something to try...once. Well, not wanting to rest on her laurels (we liked her back then), she's improved her physique, better posing onstage and yes...even competed in the Masters Class (hard to believe) taking second place in her height class. Being from Northern California, a relatively short trip for her up to Southern Oregon so worked out great!


(click for full size)