2008 NPC Oregon State
Figure - 5'4" to under 5'6"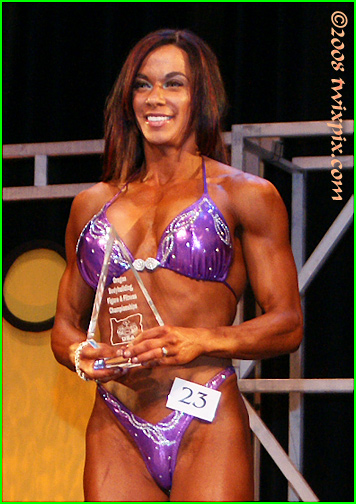 From Gerri Deach-Davis' G-force team, Joanna has fine tuned her look since last year's NPC Northern Classic. More sleek and symmetrical yet maintaining her great conditioning. She also took the Over 35 class here, she's headed to Masters National a week after this.


(click thumbnail to enlarge)