2006 NPC Oregon Ironman
Bodybuilding, Fitness & Figure Championships
Fitness (Part 1)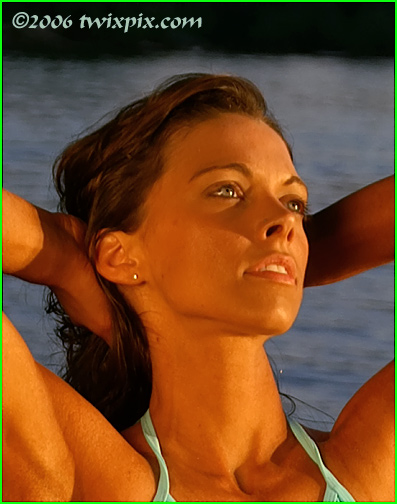 Sometimes it's an absolute no brainer who'd make a great candidate for a photoshoot. Never mind the fact that this was her very first competition, Mandy Potts stood out as soon as her friend and National Level competitor Misty Green introduced her to me. Obviously confident in her gymnastics skills plus a beautifully proportioned physique, she definitely stole the show. This was a 2 day event with all Fitness and Figure on Friday evening. I had a really good hunch about Mandy so spent a good part of Saturday afternoon scouring the area for the best location for a Sunday evening 'sunset shoot'. Glad I did as she proved to be one amazingly photogenic model!


(click for full size)