Femsport 2005 - Macey Boudreau
(Vancouver, B.C. - September 3, 2005)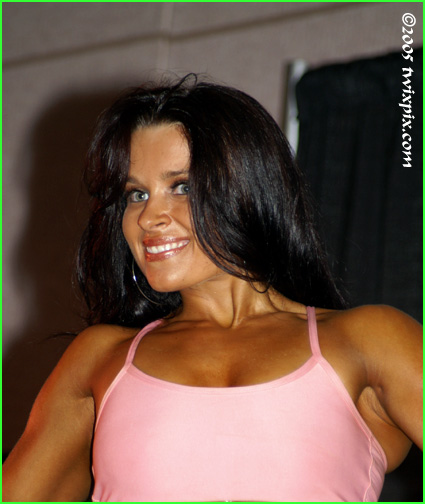 The trouble with photographing Macey is you don't know when to quit :) Then again, there's the problem of deciding what not to post. Thank goodness for digital photography and a relatively faster process of constructing these galleries. There's still a bit of resizing and tweaking involved to get the pics just right though, so not exactly a walk in the park. Back to Macey, definitely honorable mention in the photogenic category. She's so well prepared for events in terms of her look, skin tone, makeup, etc...with the diversity of poses compared to figure events, almost like a 'photoshoot' onstage.


(click thumbnail to enlarge)