Femsport 2005 - Alison Lindsey
(Vancouver, B.C. - September 3, 2005)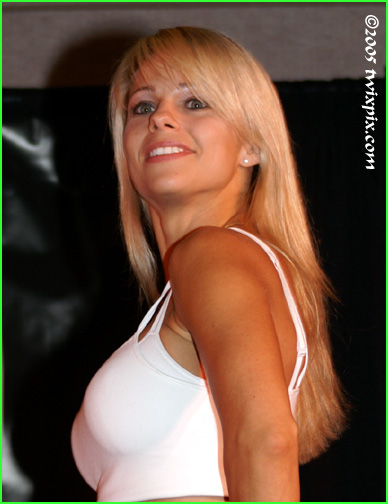 It takes more than just a pretty face to excel in front of the camera. In the photogenic round Alison turned on the "attitude" and got the judges attention. I wholeheartedly agree. And if you think that's all there is to Alison, check out the strength event photos for some serious muscle defintition. Nicely done!



PS - She's Playboy's 'Coed of the Week' for September 1, 2005 (thank you Google).
Not only is Alison a published Playboy model, she'll be gracing those pages again in the near future. Look for her in American Curves and Muscle Mag in the coming months as well.


(click thumbnail to enlarge)