2006 NPC Evergreen State
Bodybuilding, Fitness & Figure Championships
Figure - Over 5'08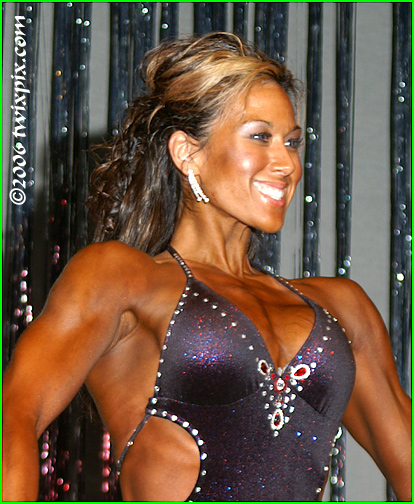 Melisa came through with a win in her height class. Tweaked a few things onstage from a week earlier - nice job! Kiya's looking more confident on stage, a different hairstyle in prejudging, I thought it worked well. She's off to a FAME show in early November, you think they'll like a tall leggy blonde? Check out the photos below with Tanya Pater.


(click thumbnail to enlarge)