2006 NPC Evergreen State
Bodybuilding, Fitness & Figure Championships
Figure - 5'02 to 5'03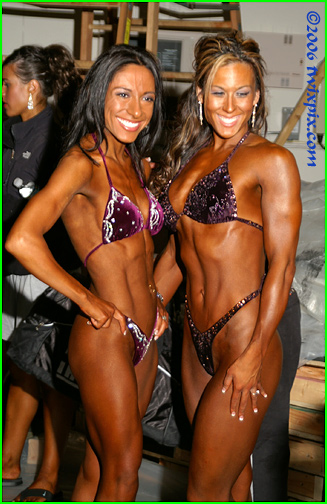 There's an internet phenomenon called 'My Space' which I'm sure many are familiar with. I haven't explored it yet, seems us Canucks are a bit more reserved (for now). Maria's done a wonderful job with hers, especially chronicling backstage activity. Caught her doing just that on the right :). Saves me some extra work as well! So special recognition for
Maria's Space.
Oh yeah, terrific physique too!


(click thumbnail to enlarge)