2006 NPC Evergreen State
Bodybuilding, Fitness & Figure Championships
Figure - Under 5'02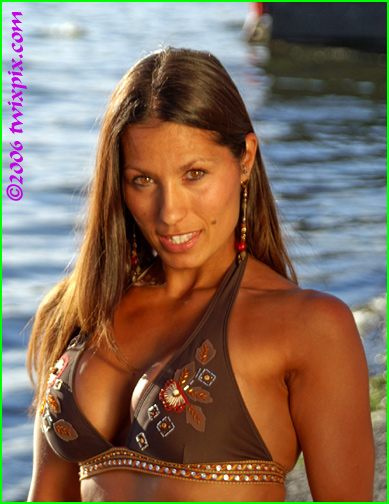 Talk about an excellent class from both an athletic and photogenic perspective so no surprise it's the first figure gallery presented. Hard to believe it's Julie Ann's first competition, a good balance of shape and muscle definition. Genie Markwell continues her improvements since last spring - she received the 'Most Inspirational' award, very well deserved. Picture to the left is quite inspiring too! I think the order's correct as listed - Tammy Taylor was originally named 4th then later the emcee announced a tabulation error reversing the placing. Correct me if I'm wrong, thanks. Guess I was wrong, oops it's corrected now :) Speaking of Tammy it's no accident the number of photos on this page. I'm quite impressed with her muscle shape, size and general confident and relaxed stage presence. Once the leanness comes through she's going to be dynamite up there whether it's figure or perhaps bodybuilding she pursues.


(click thumbnail to enlarge)