2006 NPC Evergreen State
Bodybuilding, Fitness & Figure Championships
Fitness Division - Tanya Pater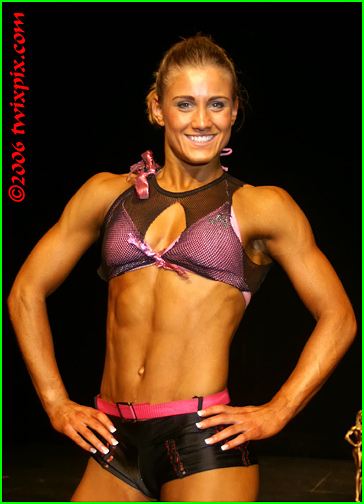 Tanya was in 'Fitness Mode' most of the day so we concentrated on that. It's a shame there weren't any other fitness competitors, but they would have had to be quite extraordinary to challenge her - then again, would have meant more stage time in posing suits. Made sure to get the 'basics' at the evening show and those photos look stunning! An amazing physique to say the least, track and field has been very, very good to her :) She's definitely getting the hang of fitness modeling as well, really fun to work with. Tanya's now the worst kept secret going into the 2007 Emerald Cup, but that's 6 months away from these photos so could she look even better? Stay tuned...


(click thumbnail to enlarge)