2005 NPC Evergreen State
Bodybuilding, Fitness & Figure Championships
(September 24, 2005 - Wenatchee, Washington)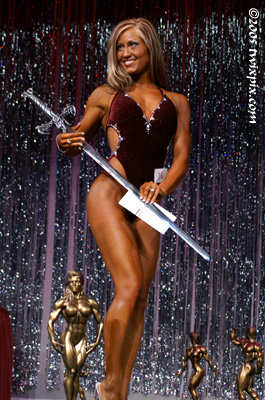 This is the first time I've covered this show but probably won't be the last. Previewed the region back in April just prior to Emerald Cup so knew just how scenic the Wenatchee area was. I'd also heard what a great job Sally West and her crew do to make this show happen, not to mention the calibre of competition leading up to the Washingon Ironman the following week. Highlights are on this page, probably a bit slower paced updates than recent shows plus the emphasis will be on quality rather than quantity. I'll also take into consideration the results of recent and upcoming shows to make the coverage distinctive.


(click for full size)