2005 NPC Evergreen State - Jennifer Brumble
Figure - 1st Place 5'2" to 5'4" & Overall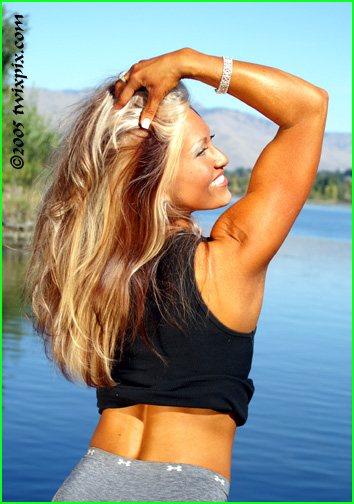 I first noticed Jennifer at the 2005 Vancouver USA Naturals as a real stand out. Great to see her continue in the sport. As I mentioned back then, a very flowing physique and outstanding balance. Didn't recognize her onstage at rehearsals - the 'Clark Kent' disguise I guess :) but an obvious contender for top honors here. I've included some more sizzling outdoor photos as well.


(Images are viewable within their own page)


(click thumbnail to enlarge)