2006 CBBF Canadian National
Fitness & Figure Championships
Fitness Short Class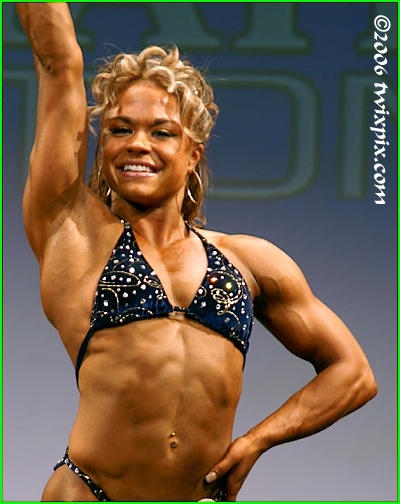 A very excited Myriam Capes joined the ranks of Pro Fitness here. The quintessential gymnast's physique, superb tumbling and acrobatic skills throughout her routine, hard to disagree with the decision. Nice presentation and posing for comparisons. I don't believe she has her own website yet but just in case, let me know and I'll add that info.


(click thumbnail to enlarge)