2006 CBBF Canadian National
Fitness & Figure Championships
Fitness Short Class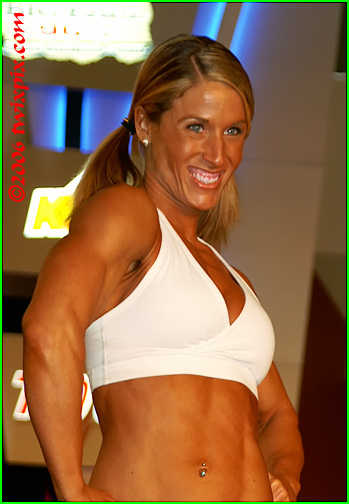 Wonder Woman never looked this good! Allison's routine was quite spectacular. It's one thing to perform strength moves, it's another to be so expressive and make them look easy. Add to that, a top physique (amazing abs...) and you've got the makings of a world class competitor! She went on to qualify and compete at the Amateur World's in the months ahead. Allison's got a flair for the camera, the photo on the left is from the David Ford Model Search the following day.


(click thumbnail to enlarge)