2006 CBBF Canadian National
Fitness & Figure Championships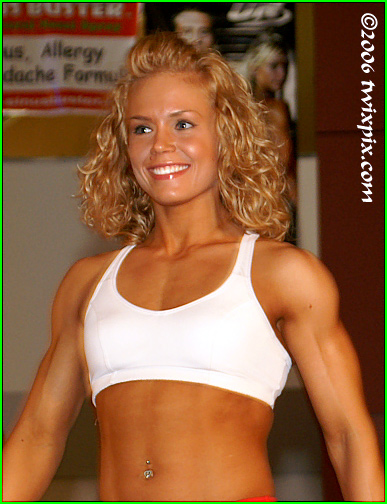 Continuing with this stellar class, Sara Michael had outstanding symmetry and looked phenomenal. The photo to the right is from the David Ford Fitness Model Search. Talk about a 'healthy glow'! There will be more from that event in a new separate section. Nancy Di Nino is a seasoned competitor - would have been fun if there was a dance round :) Liz Moran also entered Masters and took 3rd Place there. Christine Lanois competed in bodybuilding in the late 80's and is making a comeback in figure. She took 4th Place in Masters as well. Deanne Ortman, on the other hand is just starting out. It's nice that there's such a mix of competitors at this level. What a great sport!



(click for full size)