2006 CBBF Canadian National
Fitness & Figure Championships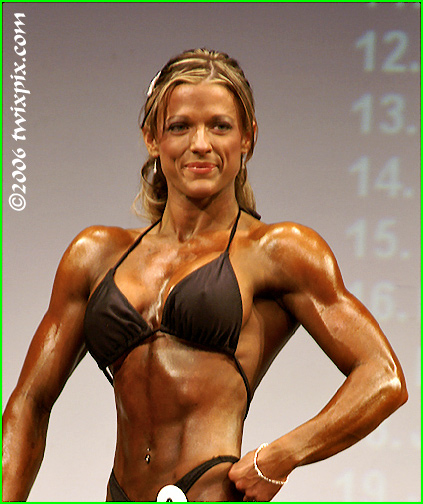 This class was arguably the strongest at this competition. Jill's been on the verge of 'Prodom' for awhile. Lynda Thoresen competed very well at Emerald Cup earlier this year and won overall at the 2006 Alberta Provincials followed closely at that event by Lisa Taylor in their height class. Lisa won Masters here as well. Emmanuela Pintus is well known with a solid physique. The dark horse in this field was Lisa Lattery. She won her class at Alberta Provincials a year earlier and simply looked amazing here. Perfect proportionality, good stage presence and from what I hear, has been steadily improving over the years. Look out for her in the future!



(click for full size)