2009 British Columbia Provincial
Bodybuilding, Fitness & Figure Championships
Claire Flewelling - Figure Tall Class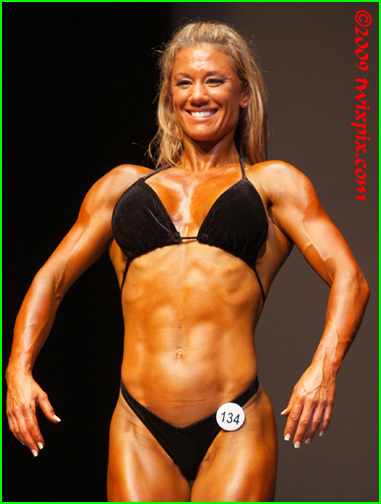 In doing my 'homework' for this show, noticed Claire had won her class at the Northern Classic and would no doubt be a contender here. A nice look based on those photos so I knew she'd be good...just not this good! Muscle size and shape worthy of a National level competitor and could do some damage there should she compete in 2009. A very confident look onstage as well, a welcome addition to BC's elite competitors.


(click for full size)