2009 British Columbia Provincial
Bodybuilding, Fitness & Figure Championships
Sandy Avelar - Figure Medium-Tall Class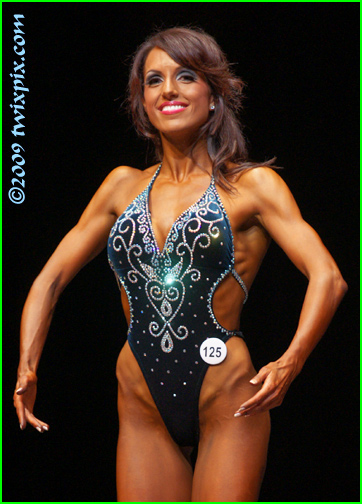 Sandy's worked really hard over the last year and a half, anticipating this show so a bit disappointed in her placing. Improved symmetry and a leaner look, but it's really up to the judges tastes at a particular moment. I thought Sandy did a fantastic job!


(click for full size)