2009 British Columbia Provincial
Bodybuilding, Fitness & Figure Championships
Mistral Davidson - Figure Medium-Tall Class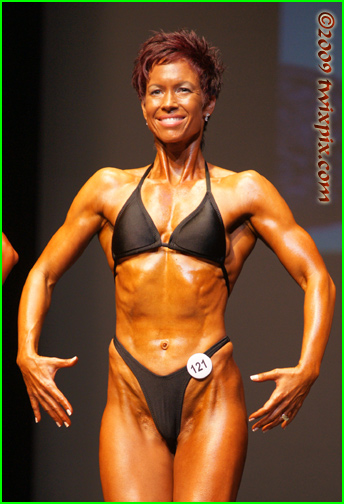 Trained by Maria Sharp, Mistral brought an even more improved sleek and symetrical physique to the stage from her debut at the 2008 SWFC. Strangely overlooked in the Masters class, bit of a head scratcher...hmmm. Anyway, photos speak for themselves, she should be at 2009 Nationals.


(click for full size)