2009 British Columbia Provincial
Bodybuilding, Fitness & Figure Championships
Julia F - Figure Medium-Tall Class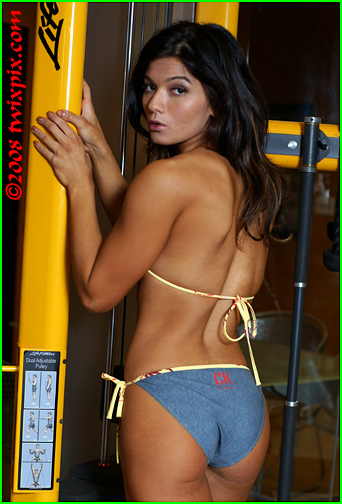 Nice proportionality on Julia, some definite size improvements since the SWFC (photo on the left) plus onstage posing in particular. She's got her sights set on Nationals, "busting her butt off..." to bring out that definition. Julia's a natural in front of the camera, hopefully more soon!


(click for full size)