2009 British Columbia Provincial
Bodybuilding, Fitness & Figure Championships
Carla Gutierrez - Figure Short Class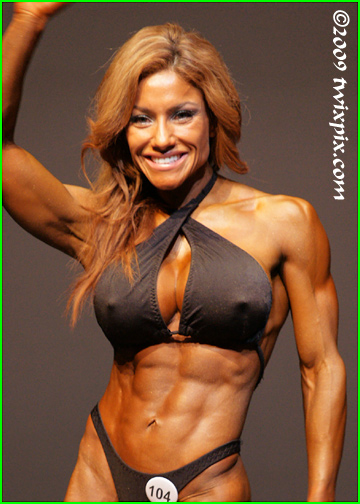 Carla's done well in the past, consistently placing high. She's taken her physique up a notch, the best I've seen her look. I thought she might do Nationals last year, but it's all about bringing your best to that stage and I think she's ready! Excellent development throughout and those world famous abs :) She's part of the Pantheon Athletic Club Team headed by 2009 CBBF Bodybuilding Nationals promoter Kosta Kromidas.


(click for full size)