2009 British Columbia Provincial
Bodybuilding, Fitness & Figure Championships
Sharyn Fraser - Heavyweight Bodybuilding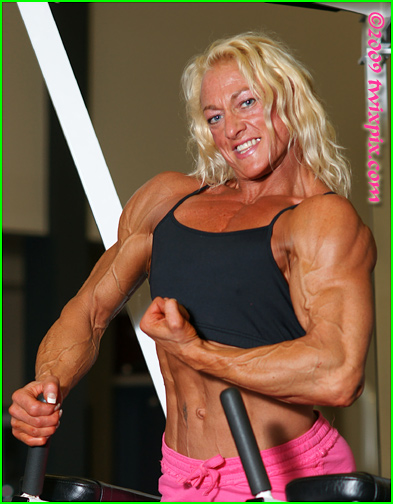 The most pleasant surprise for me at this show was the return of Sharyn Fraser to the Provincials stage. Having known her since the early 90's, she made a bit of a comeback a few years ago but a softer look. Sharyn's back to the sharp, conditioned look I remember way back when I was just a "kid" with a camera sneaking around where I shouldn't have been :) This time though, on a whole 'nother level. Looking big and ripped onstage is one thing, even moreso the next day, priceless! Not sure whether she'll compete at CBBF Bodybuilding Nationals this year, should be an amazing show in any case. Thanks to Pantheon Athletic Club (promoters/host for Nationals) for the photoshoot location. Would love to hear from competitors wishing to be similarly featured.


(click for full size)