2009 British Columbia Provincial
Bodybuilding, Fitness & Figure Championships
Colleen Henriksen - Lightweight Bodybuilding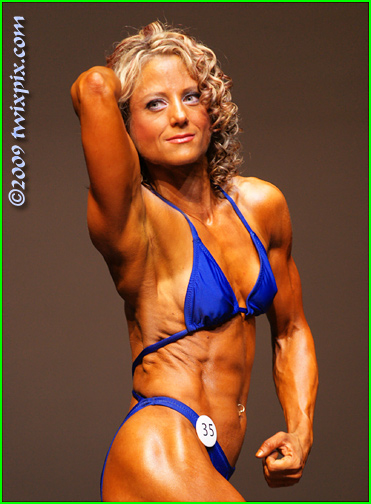 Second competition for Colleen, following up on the 2008 SWFC. She's added some significant size and a nicer sweep to her muscle shapes, all the while looking graceful and feminine onstage. Just finals photos here, the second page was during the posedown, I think I got all of it :) Trained by Dawn Alison, they're both headed to Nationals! It'll be tough competitition for Colleen with the big gals there but kudos for joining Dawn and supporting her quest for a pro card.


(click for full size)