2006 British Columbia Provincial
Bodybuilding, Fitness & Figure Championships
Ocean Bloom - Fitness Short Class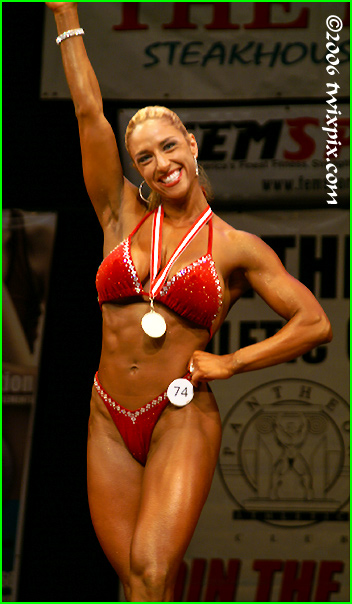 In the world of Fitness, Ocean really needs no introduction - an accomplished national and international competitor, actress and fitness spokesmodel. Involved in dance from a very young age, Ocean's routine combined powerful strength moves, incredible flexibility, aerial height and expressiveness. I hope she's headed in the direction of Nationals. She's been on a rollercoaster of shows for the past few months and it's hard to keep that edge physique-wise but when it's fine tuned, Ocean Bloom shows why she's one of the best conditioned athletes out there. Just check out her website and you'll be suitably impressed!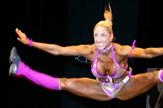 (click for full size)