2006 British Columbia Provincial
Bodybuilding, Fitness & Figure Championships
Jennifer Jewell - Fitness Short Class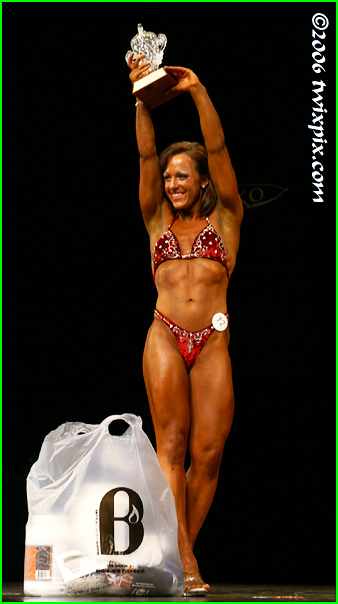 After a disappointing Nationals, Jennifer Jewell was back with a vengeance. Beautifully proportioned as always, but much more defined. Believe it or not, this was only the third time I've seen her compete, the first being in 2001 and the second just a few short weeks ago. A high energy routine combined with great tumbling. You can see more of Jen at her own website below.


(click for full size)