2006 British Columbia Provincial
Bodybuilding, Fitness & Figure Championships
Figure - Tall Class (Part 4)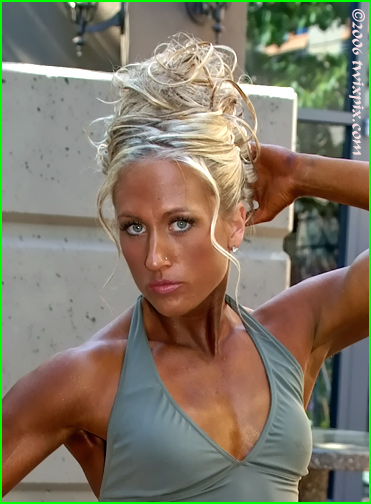 I first noticed Nicole Armstrong at the 2005 SWFC. She's another one of the outstanding athletes from the BC Interior which include friends Miriah Kakuno and Alexis Chapman. Alexis trained Nicole in her first show, a good role model in the fitness industry. Miriah and Nicole helped each other with contest prep this time along with their trainer Shaun. I mentioned something last November about Nicole looking glamorous onstage - it carries through to offstage, she just can't take a bad picture!


(click for full size)