2006 British Columbia Provincial
Bodybuilding, Fitness & Figure Championships
Figure - Medium Class (Part 3)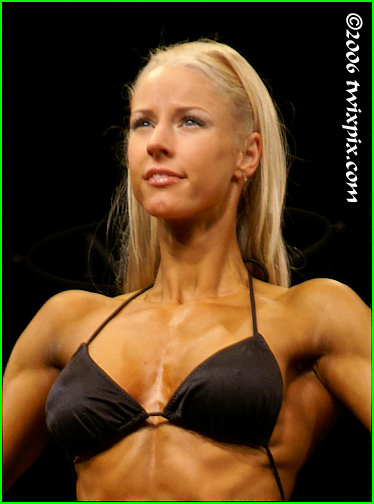 This was Jennifer Bursey's first Provincials, and hopefully a good experience. I think her overall wins at the novice level means she doesn't have to requalify for Provincials so she's got some time to plan her future competitive strategy. In any case, I doubt I'll ever get tired of at least photographing her onstage. Becky Habib's improved her already good symmetry. Maybe a bit of an off day for Ocean Bloom with her busy schedule plus entering Fitness. I know she can and has looked much tighter in the past.


(click for full size)