2006 British Columbia Provincial
Bodybuilding, Fitness & Figure Championships
Kumal Johal - Figure Medium & Masters Classes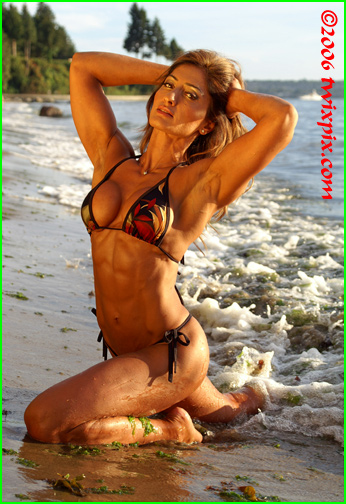 I first noticed Kumal onstage at the 2005 SWFC - good physique and an exotic look. Fast forward nine months...and saw her offstage...what a look for pictures! And as the week went on, she only got better. Back to the stage, great abs, everything tight and proportional. Not surprisingly, she likes the discipline of working out and is committed to go on to the next level. She'll no doubt get good exposure over the coming months with other publications being interested in her as a model. Enjoy the ride!


(click for full size)