2006 British Columbia Provincial
Bodybuilding, Fitness & Figure Championships
Figure - Medium Class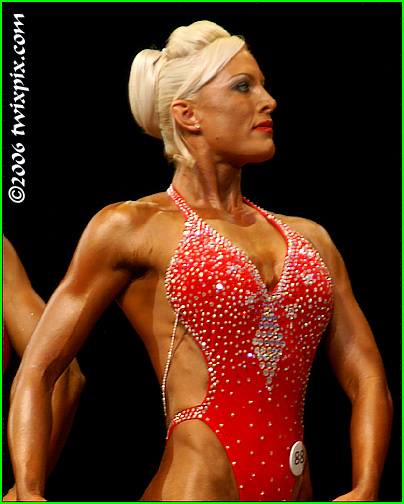 There's always been great competitors in Fitness & Figure coming out of the BC Interior. The latest group is headed by personal trainer Alexis Chapman. This stunning blonde won the Overall Figure at the 2005 Western Canada's. She's well on her way to becoming a top fitness model and national competitor. Teri Wallace had the most complete muscular development at this show, including bodybuilding. As others have noted, hopefully she'll pick one category to excel in, she's really improved since her last competition.


(click for full size)