2006 British Columbia Provincial
Bodybuilding, Fitness & Figure Championships
Figure - Short Class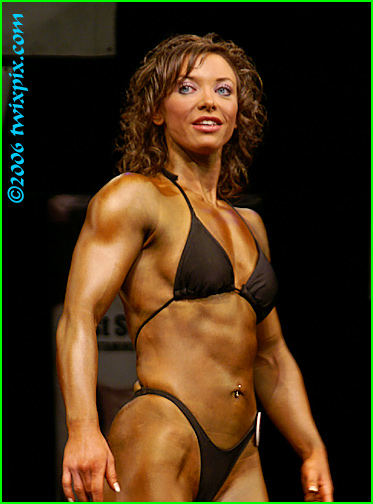 I wasn't expecting Pamela to be at this show seeing as she's had a lot of distractions (in a good way) over the summer. As it turned out, she's got all her options open for next year, whether it's going to Nationals or moving up the ranks in Provincials. As she adds more size and leans out when she can fully concentrate on this, it'll be more than those amazing calves that she'll be famous for!


(click for full size)