2006 British Columbia Provincial
Bodybuilding, Fitness & Figure Championships
Figure - Short Class (Part 3)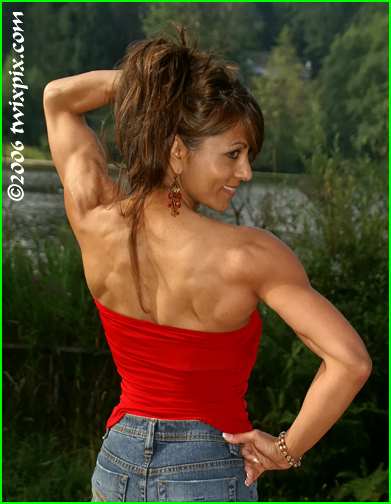 One of the best conditioned athletes here had to be Kiran Aujla. Nice back development for starters, she also took 2nd place in the Masters Division. Nicole Copes had good size and shape, I believe she's a friend of Ocean Bloom, so will hopefully motivate her to continue and improve in the sport. Wendy Lindquist actually looked pretty good, especially her improved symmetry. She didn't return for finals as she apparently wasn't feeling well. I'm sure she'll be back better than ever!


(click for full size)