2006 British Columbia Provincial
Bodybuilding, Fitness & Figure Championships
Middleweight Division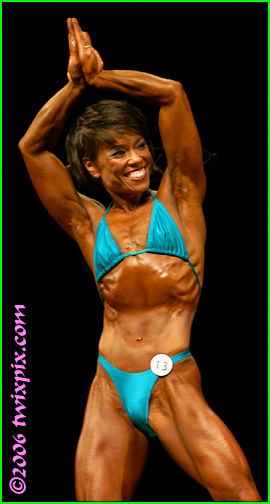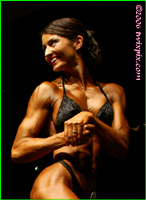 Trasie's had a busy summer with definite improvements - the best I've ever seen her. Her posing is of course legendary, I'm sure there's video out there somewhere. Next was Darla Trimble who's steadily increasing muscle size, and with her modeling background, looking elegant onstage. She does seem to enjoy the sport. Even caught a few smiles on camera! Click the photo above to see it full frame.


(click for full size)