2007 Alberta Provincial
Bodybuilding & Figure Championships
Bodybuilding - Middleweights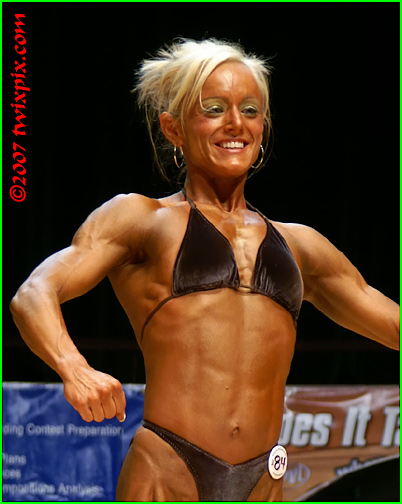 It's always great to see enthusiasm in an Overall Champion and Jessika did not disappoint. This dynamo literally brought the house down, culminating in the award for 'Best Wheels' - nicely sculpted legs no doubt...and her back double biceps pose...beautifully tied everything together. Jessika plans to compete at Nationals later this summer. With only 2 weight classes there, she'll likely be in the Lightweights at this stage of her career, but she's definitely got the right shape to build upon for the future.


(click for full size)