2007 Alberta Provincial
Bodybuilding & Figure Championships
Bodybuilding - Lightweights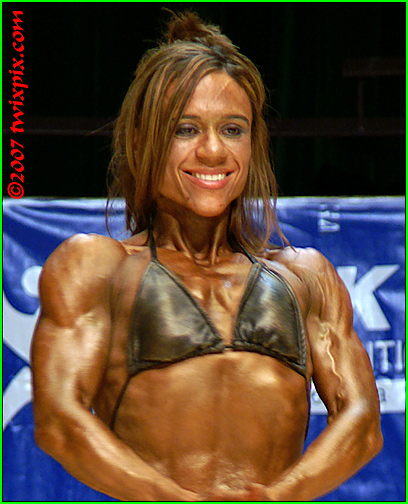 Sabrina Chanchan won the Overall award at the Northern Alberta's as well as the Provincial Masters title at that same event. A fast-paced routine combined with some inopportune 'camera lock' at times (been just fine recently...hmm) resulted in fewer pictures than should have done her justice. One thing about all 3 class winners here, ripped! Good potential for Jessica Roberts, a great structure to build upon.


(click for full size)