2007 Alberta Provincial
Bodybuilding & Figure Championships
Figure - Tier 2 Tall Class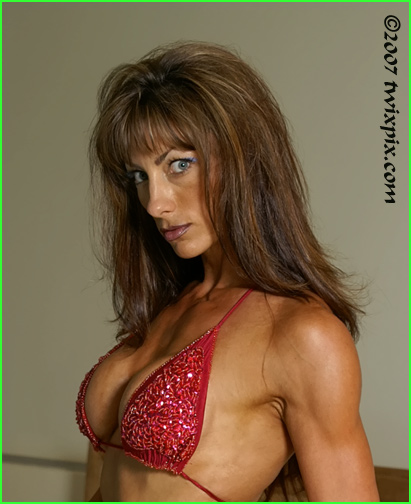 Tracy Royer's an experienced competitor, having been to Nationals last year. She's spent the time since honing her physique with an appearance at Emerald Cup and now at Alberta Provincials. She's now training under the guidance of Kim Oddo and the results are evident. Tracy's also quite amazing in front of the camera, a pleasure to photograph! She's doing Nationals again...a few days after this write-up.


(click for full size)