2007 Alberta Provincial
Bodybuilding & Figure Championships
Figure - Tier 1 Medium Class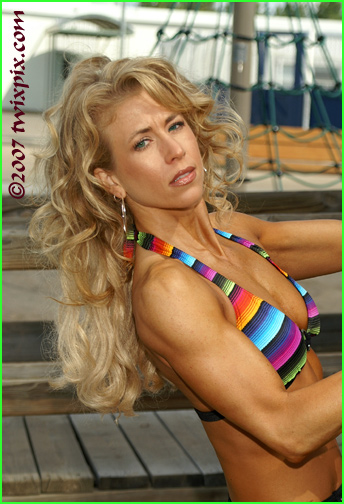 One of the great things about covering these events is finding that unknown competitor who stands out in a crowd. That had to be Cheryl Harsch here! This Calgarian (they all seem to be so far) is trained by Fitness Pro Martha Lombardo. You'd never know it but this was her first photoshoot(s) and hopefully a positive experience for her and her support team :) Fun to work with and a quick learner! If I needed an excuse to return to this competition next year, it's Cheryl going for the next level. Thanks to Gold's Gym as well.


(click for full size)