2007 Alberta Provincial
Bodybuilding & Figure Championships
Figure - Tier 1 Short Class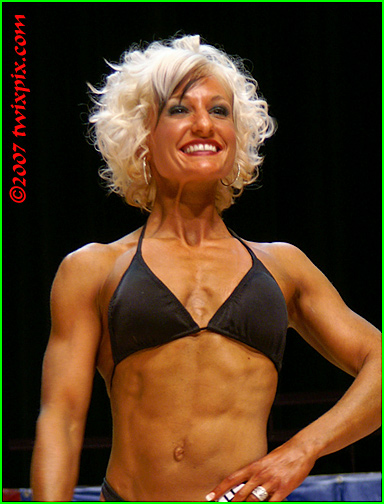 Really in a class by herself, Erika Olsvik stood out immediately in this group. A solid physique from all angles, backed by solid credentials - an experienced personal trainer from Calgary and former national level Sport Aerobics competitor. That showmanship came through onstage - an easy choice for the judges. Caught up to her a bit late in the day...certainly one to look for in the future.


(click for full size)