2013 NPC Washington State
Bodybuilding, Fitness, Physique, Figure, & Bikini Championships
(Auburn, WA - July 20, 2013)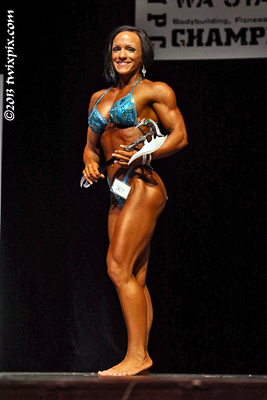 With over 150 entries, this show is getting bigger every year and promoter Jeremy Williams www.williamsproductions.com did an amazing job along with his crew getting the word out about this show through emails, facebook, etc. A pleasure to cover, and along with the other Media who were there such as Muscular Development, will do post show promotion to publicize the event results and the athletes competing! Should be even bigger next year so put it on your calendar if you're looking for a mid-summer show to get onstage.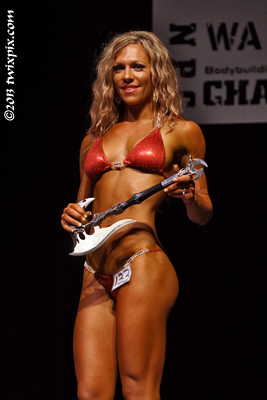 Turning to the results, Women's Physique was a tune up for Ally Baker to go after that Pro Card at USA's so no surprise she dominated the field! Apart from the Overall Champs in Figure and Bikini, noteworthy was stunning Emily Bissett winning both her Figure and Bikini classes. Her first show was here a year earlier, a nice return to the Washington State! She's also headed for the USA's in Las Vegas a week following. First time competitors to look out for in the future included Amanda Hatter and Sarah Harrison in Bikini as well as Shannon Bland in Figure.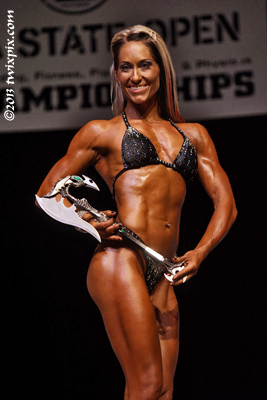 More to come very soon.


(Please notify me of any placing or name spelling errors, thanks.)


(click for full size)